How Are Damages Calculated After an Injury?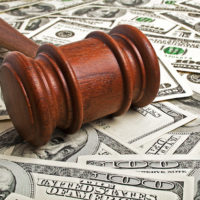 If you've been injured in an accident, an act of violence, or through exposure to a defective drug, product, or toxin, you may be feeling a number of emotions: pain, stress, a sense of injustice, confusion, helplessness, and anxiety. Certainly, bringing a personal injury suit can help you reclaim a sense of power and help to bring wrongdoers to justice, but in the end, what you will need most is to make sure that your medical bills are paid, your lost days at work are reimbursed, and that you are made whole for everything you have gone through as a result of the defendant's actions. Which brings up the question: how exactly are damages calculated after an injury?
The Types of Damages Available in a Personal Injury Case
The first step is to break down exactly what types of damages may be awarded in a successful personal injury case. They are as follows:
Medical Bills: Even if you have insurance, you are eligible to have a liable defendant pay for all of your medical costs that you suffer over your lifetime as a result of the injury. This includes hospitalization, doctor costs, lab fees, visiting nurses, aides, and rehabilitation.

Lost Income: If you have to miss time at work due to being unable to work or having to visit the doctor or rehabilitation, you are eligible to receive reimbursement for all lost wages. Again, this is calculated over your lifetime.
Reduced Earning Potential: Similar to lost income, if you were working towards a higher income down the line, through either a future promotion or career, but have to take a lesser-paying job instead, you are eligible for the differences in income, again over your entire life.

Pain and Suffering: This includes emotional damages and the difficult-to-value price of simply having to endure the pain and suffering associated with your injuries over your entire life. In general, the court and juries will look to the size of pain and suffering awards made in cases involving similar physical injuries as yours.

Property Damage: If you suffered any property damage in your case, e.g. your car or motorcycle was totalled as a result of the defendant's actions, you will be eligible to recover this as well.

Punitive Damages: When a defendant has acted in an especially egregious manner, or has repeatedly engaged in the conduct causing the injury (such as when a manufacturer ignored warning signs about its products but released them anyway), the court may add punitive damages as a way of deterring other defendants from engaging in the same behavior and these damages will go to you, the plaintiff.
The Challenges in Proving Your Damages
In many personal injury cases, fault on the part of the defendant may be easy to prove or they may just outright admit it, but the real battle comes down to the amount of damages awarded. The medical bills and lost income you've already accounted for will be relatively straightforward, but the real challenge for a plaintiff is proving to a judge or jury more difficult-to-specify numbers such as how much your medical bills will cost over your lifetime, what your income potential would have been had you not suffered your injuries, and the correct numbers to apply to your pain and suffering.
This is where working with an experienced personal injury becomes key. Many personal injury attorneys may be able to make a simple case for fault, but an experienced personal injury attorney will work with medical professionals and expert witnesses to create a persuasive case for maximum recovery and will understand the types of evidence and arguments that judges and juries respond to in making such awards.
Speak With an Experienced Pasadena Personal Injury Attorney Today
The attorneys at the Law Offices of Andrew Ritholz in Pasadena have the experience and knowledge of personal injury law to win just that type of maximum recovery on behalf of individuals and families across Los Angeles County. With over 30 years experience litigating cases to successful settlements and verdicts, we know how to put forward your best case for full recovery. To schedule a free consultation with a Pasadena personal injury lawyer, contact us today.