Six Tips for Making Collection Calls that Get Results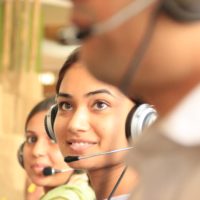 Cash flow is a challenge for virtually every business. When a customer or other party fails to pay for goods or services in a timely manner, it can create real problems for your company. A proactive and solutions-driven collection strategy is a must. At the Law Offices of Andrew Ritholz, we help clients collect on outstanding financial obligations. In this article, our Pasadena debt collection attorney offers six tips for making collection calls that get results. 
     1. Come Prepared With a Full Understanding of the Details 
Before making a collections call, it is crucial to gather all pertinent information about the debtor and the outstanding debt. This includes the debtor's name, contact details, the amount owed, the due date, and any prior communication or payment history. A full understanding of the details will enable you to answer any questions the debtor may have and address any issues that they might raise. 
     2. Gather Information, Take Thorough Notes 
During collection calls, listen actively and take thorough notes on the conversation. This includes recording the date and time of the call, any new contact information, the debtor's reasons for non-payment, and any agreements or promises made. These notes will be invaluable for future follow-ups and potential legal action.
    3. Be Ready for Ignored Calls and Lots of Excuses
Expect to encounter ignored calls, voicemails, and a myriad of excuses during the collection calls process. While it can be frustrating, staying calm and professional is key. If a debtor does not answer or return your calls, try reaching out through alternative communication methods such as email or postal mail.
    4. When Possible, Try to Get an Acknowledgment and/or a Commitment 
During your conversation with the debtor, aim to get an acknowledgment of the debt and a commitment to pay. While some debtors may not be able to pay the full amount immediately, securing a partial payment or establishing a payment plan can still be considered a successful outcome. Moving the matter forward is key. 
    5. Know Your Obligations Under Federal and State Law
Make sure that you are aware of all of the federal and state laws that could apply to your collections efforts. Likewise, be sure that you comply with the obligations stated in the original contract. It should be noted that the primary federal law that regulates collections—Fair Debt Collection Practices Act (FDCPA)—applies largely to third-party collection agencies and not the original creditor. 
   6. Do Not Wait to Seek Professional Guidance and Support
Navigating the collection process alone can be difficult. The sooner you seek professional support, the better position you will be in to collect on an outstanding financial obligation and get paid. Our commercial collections team works tirelessly to find solutions for businesses in California. 
At the Law Offices of Andrew Ritholz, our California money collection lawyer is committed to providing solutions-focused legal services to businesses and organizations. Contact us today to arrange your confidential initial consultation. From our law offices in Pasadena and Monrovia, we are well-situated to provide collection representation throughout Southern California.