Literary Examples of Foster Care Abuse Over the Ages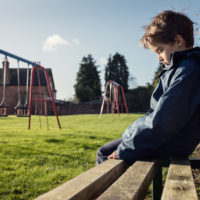 Abuse of any child is horrific, but pain inflicted on children by those meant to protect them when their biological are either unable or unwilling to do so is especially heinous. Unfortunately, stories of foster abuse aren't new. Some of our best known and loved literature involves children abused by the foster system or their foster parents.
While the legal system may not have provided protection for foster children in the past, a good foster care abuse attorney can work with the system to protect the child and find legal solutions and outcomes to help their situation. With that, let's look back at a few examples of foster care abuse in classic literature over the ages.
Oliver Twist by Charles Dickens. An abusive system claims the titular character in one of the greatest novels of all time. He goes to a workhouse where the children are neglected, ill-nourished and physically abused. Although Dickens' descriptions of the institution are horrifying, many historians suggest they only touched the surface of the abuses children suffered at Victorian workhouses. Dickens, however, was one of the first writers to pay attention to the plights of poor and orphaned children, and our societal progress owes much to the humanity of his writing.
Les Miserables by Victor Hugo. In this gut-wrenching tale retold on stage and in film, Hugo describes the difficult lives of many Parisians in the mid-1800s. One character, Cosette, has no mother after her birth. The Thenardiers raise her. The couple exploits and victimizes the child until Jean Valjean rescues her.
Great Expectations by Charles Dickens. The second book by Dickens here, and his second-to-last novel, Great Expectations tells the story of an orphaned boy named Pip who is forced to work as an apprentice from a very young age. Having no parents, he must live with an abusive older sister, and finds himself going from place to place, enduring hardships and labor in order to survive.
The Hunchback of Notre-Dame by Victor Hugo. Another tragic tale by Hugo, this story explores what happens when an unscrupulous and exploitative antagonist takes in a person ostracized by society.
Jane Eyre by Charlotte Bronte. Before the happy(ish) ending of this gothic romance, Eyre's aunt and cousin abuse her physically – her ears are boxed, and her guardians beat her with books – and emotionally. Her aunt locks her in a room containing her dead uncle's coffin.
An Experienced Foster Care Abuse Attorney
Sometimes, these fictional characters overcome abuse and become the novel's hero, but many times, the abuse they suffer at their caregivers' hands scars them for life. Their stories end in tragedy, like the lives of many real children who suffer abuse in foster care.
The story of a child suffering in foster care abuse does not have to end that way today, though. If you know someone who has been neglected or abused in foster care, seek the guidance of a compassionate foster care abuse attorney to protect his or her rights and seek justice.