What Do Our Lawyers Look for in Truck Accident Cases?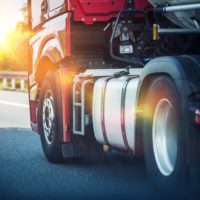 Eighteen-wheeler trucks and tractor trailers are a normal modern appearance on the road. Truck transportation is vital for our modern economy to succeed, and this type of vehicle transport makes the delivery of goods and services quicker and easier. These 50-foot long tractor trailers can weight up to 70,000 pounds, and when they are involved in accidents with cars and other smaller vehicles, the drivers and passengers of those other vehicles can suffer very serious injuries.
What Evidence Do Our Lawyers Search Through After a Truck Accident?
Our Pasadena truck accident lawyers know how important the evidence behind a truck accident can be. We look through:
Service logs: Truck drivers in California are limited to the number of hours they can drive. Their hours must be logged within specific time frames without any days off or long break times. It's crucial that we look through these logs after accidents to see if the truck driver breached driver regulations.
Truck weight limit violations: Trucks are only allowed a specific maximum of cargo weight during transport. In order to increase profits over a shorter amount of time, truck drivers and truck companies will attempt to exceed those limits by overloading their trailer. However, overloaded trucks can make driving more difficult and will decrease steering control for the driver. Finding that the truck involved in the accident was violating its weight limit can give evidence for your case.
Truck driver licensing and training certificates: Driving a large tractor trailer is difficult for the average driver, and it requires extensive truck driving training. Truck drivers need good vision, quick reflexes, and proper knowledge of their rig's driving regulations. Sometimes, truck companies will hire drivers that are inexperienced or not properly licensed. We will discover if the driver involved in the accident had the right training and licensing needed to be driving under the circumstances.
If you were involved in a truck accident, it's important that you hire a truck accident lawyer immediately. Evidence can disappear or lose its fighting power, so call the law offices of Andrew Ritholz today for your free consultation.