What Do I Do When Insurance Won't Cover My Injury?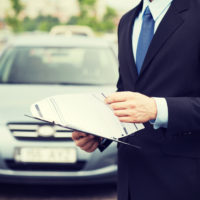 When a driver causes a vehicle accident, the injured driver's insurance company pays for the damages and injuries, and then collects from the responsible party's insurance company. The insurance company will only pay for the coverage purchased by the insurance holder. California has low insurance requirements, as shown below, which can lead to an insured driver having to pay for injuries and damages from their own pocket. In some cases, those expenses can be recovered through filing suit with an experienced personal injury lawyer.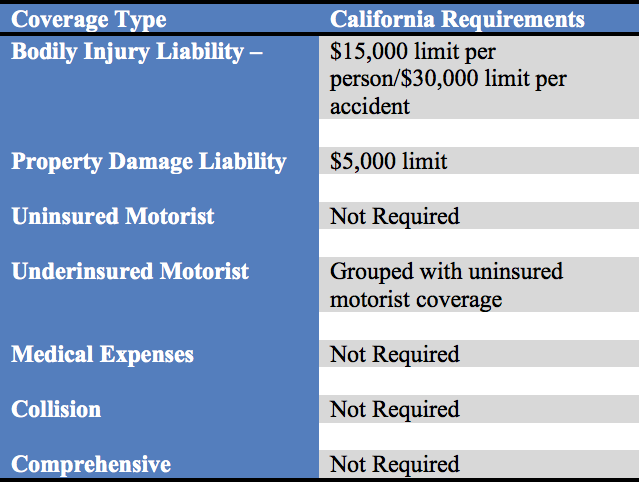 In order to protect yourself from this unfortunate situation, you can purchase more insurance coverage. Below are the main categories of insurance coverage and their descriptions.
Liability coverage is typically included in all insurance policies, and it protects you from damage you cause to other individuals or to property as a result of an accident for which you are at fault. Typically, the liability coverage in an auto insurance policy will contain three limits: the maximum payment for bodily injury per person, the maximum payable for bodily injury per accident and the maximum payable for property damage. Although California only requires $30,000 of liability coverage for each accident, purchasing more protection in this category can help pay off medical bills and damages that exceed this low amount.
Collision coverage typically pays for damage to your vehicle if it is involved in a collision with another vehicle or if it hits an object. This differs from liability coverage, which typically covers damages to another individual's property.
Comprehensive coverage protects you against losses caused by something other than a collision. This type of insurance coverage often includes protection from storms and natural disasters, such as hurricanes or tornadoes, vandalism, theft, falling objects, damage caused by animals, etc.
Uninsured and Underinsured Motorist coverage protects you from motorists who have little or no insurance. If you are in a collision with an uninsured or underinsured motorist, your insurance will cover the costs with this type of coverage.
Other Coverage Categories include medical payments coverage, personal injury coverage, towing and labor costs coverage, roadside assistance, sound system coverage, and rental reimbursement.
If you or a loved one have been in a recent accident and insurance won't cover your injuries, contact the experienced personal injury lawyers at Andrew Ritholz Law in Pasadena, California.