A Legal Guide for Parents Whose Children Are In Foster Care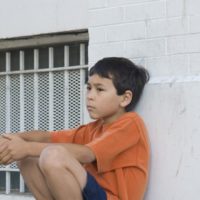 If your child is one of the hundreds of thousands of children in the foster care system and you are concerned with their well being and/or wish to regain full custody, you may be feeling depressed and discouraged as you face the many bureaucratic obstacles that currently separate you from your child. But while there are numerous challenges that you will face in reuniting with your child and protecting their interests, there are legal steps you can take to try to get life back to normal and to compensate you and your child for any mistreatment he or she has received while in the foster care system.
Reuniting with a Child in the Foster Care System
If your child is removed from your home based on concern regarding abuse or neglect of the child, the social services agency will place the child with either another parent (if you are separated or divorced), a relative, or a foster home or shelter. You will have the right to attend a detention hearing that will be held soon after the child is removed. A social worker will let you know about the time and place of the hearing, and you may bring a lawyer to the hearing. At this hearing, a judge will inquire into the safety of your child, and may decide that your child can return home immediately.
If the judge does not allow your child to return home immediately, a second hearing (called a "jurisdiction hearing") will be held at which the judge will determine whether the allegations regarding the safety of the child are true. If the judge determines they are not true, your child may return home with you. If the judge determines they are true, the judge may decide that your child belongs in foster care. The judge may also hold a disposition hearing at this time or at a later date at which he will lay out a "reunification plan."
This reunification plan includes information on your ability to visit your child and what you need to do to create a better living situation in the future so that your child may return to your home. It is extremely important that you indicate an ongoing willingness to comply with the judge's reunification plan, and begin immediately to make adjustments to your home situation that follow the requirements of the plan. Generally, you will have a year to meet the requirements of the plan (or six months if your child is under 3) for reunification or you may lose custody of your child permanently. During this time, you will have a hearing with the judge at least every six months or so to determine whether you have fulfilled the requirements of the reunification plan, but your lawyer may file paperwork earlier to request a hearing to have your child returned to you.
When You Suspect Abuse in the Foster Care System
If you suspect abuse of your child while in foster care, you should not necessarily rely on the agency that placed the child in the home to take proper remedial action. Instead you should take immediate action to report the abuse and to work with an attorney to protect the child's interest. While abuse can take the form of physical, sexual, or mental abuse, physical and sexual abuse can be easier to detect. Signs of physical and sexual abuse include: fear or apprehension around the foster parent; finding the child unattended; bruising and unexplained sores, especially around the genital areas; scars; broken bones; and other medical situations for which medical attention has not been sought.
A Foster Care Abuse Attorney Can Help You Obtain Compensation for Damages
If abuse has occurred in a foster home, a lawyer will work with you to obtain compensation for the injuries that the child has suffered. Federal law provides a cause of action by which an abused child may file suit against the agency that placed him or her in the abusive home if the placement was done at the local or county level, as is the practice in California. Foster care agencies and departments will be held liable if they acted negligently in failing to properly screen foster parents or adequately investigate accusations.
If your child has been the victim of abuse in the foster care system, you don't have to go through the process of fighting for your child's legal rights alone. A good foster care attorney will guide you through the process of holding accountable the agencies and other parties who failed to honor their duty of protecting your child and get you the compensation you deserve. Contact the foster care abuse attorneys at the Law Offices of Andrew Ritholz today to learn more or pursue your foster care abuse claim.