Can I Sue Someone for Making a False CPS Report in California?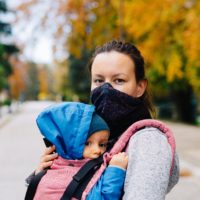 Child abuse is a terrible thing. Unfortunately, it is a serious problem. The Centers for Disease Control and Prevention (CDC) estimates that as many as 1 in 7 U.S. children have endured child abuse or child neglect within the past 12 months. Reporting abuse to Child Protective Services (CPS) is the responsible thing to do—unless the report is wholly false or extremely reckless. 
This raises an important question: Can I sue someone for making a false CPS report? The answer is "yes—California law imposes both civil and criminal liability on a person who knowingly makes a false report of child abuse. Here, our Los Angeles family lawyer explains the key things to know about your right to sue someone for making a false report to CPS in California. 
What is a CPS Report?
Child Protective Services (CPS) is a state agency within the California Department of Social Services (CDSS). It is responsible for investigating child abuse and neglect reports and providing services to families to help keep children safe. The goal of CPS in California is to protect children from abuse or neglect and to ensure that families receive the services and support they need to keep their children safe. CPS accepts and reviews reports from the public. 
California Law: You Have the Right to Sue for a False CPS Report
In California, it is illegal to make a false report of child abuse or neglect to CPS. Under California law (California Penal Code § 11172(a)), a person who knowingly or with reckless disregard makes a false report of child abuse or neglect can be charged with a misdemeanor, punishable by up to six months in jail and a fine of up to $1,000. 
Additionally, a person falsely accused of child abuse or neglect has the right to sue the person who made the false report for defamation and intentional infliction of emotional distress. In other words, you have the right to sue a person who made a knowingly false or wholly reckless report to CPS. You can seek damages for your emotional distress. 
That being said, it is important to emphasize that it is not illegal for someone to make a report to CPS if they have a good faith belief that a child is being abused or neglected, even if the report turns out to be incorrect. In these cases, it is left to the discretion of the CPS to investigate the claims and determine whether abuse or neglect has occurred.
Get Help From Our Los Angeles Family Law Attorney Today
At Law Offices of Andrew Ritholz, our Los Angeles family lawyer has the skills and experience to handle false CPS reports. If you have any questions about how to respond to a false report of child abuse, we can help. Give us a call now or connect with us online for your strictly confidential consultation. With offices in Pasadena and Monrovia, we serve clients in Los Angeles and Southern California.